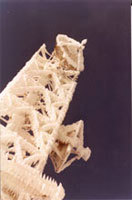 BCL (Broadcast Communications Limited) is an experienced wireless solutions partner in the New Zealand communications industry, supplying broadcast and telecommunications services for over 60 years. Today, its broadcast service reaches nearly all New Zealanders. BCL's Extend wireless broadband network provides broadband services to rural and provincial users, meeting the challenges posed by New Zealand's widespread population and mountainous terrain. 

BCL worked with Airspan Networks to provide the broadband access technology. Airspan is a leading provider of wireless DSL systems worldwide, with licenses in frequency bands ranging from 900 MHz to 4 GHz, as well as deployments with 90 operators in over 45 countries. Airspan's technology is based on a patented DS-CDMA design that has been optimised for use in fixed wireless access environments, delivering a robust and reliable radio service. The system used in New Zealand was the Airspan AS4020 wireless DSL system. 

In turn, Airspan selected Chelton (then European Antennas) to develop and supply 60 degree, 90 degree and 120 degree sector antennas for the BCL system. Airspan was confident that Cobham would develop exactly the antenna it wanted, approved to ETSI specifications, to meet the deployment deadlines specified by BCL.
The base station antennas designed by Chelton are a key component of the Airspan network, ensuring that frequency re-use is optimized throughout.

Meeting radiation pattern requirements within the 2.0 to 2.3 GHz frequency band, all our designs are based around phased-array printed circuit technology, for slim, neat antennas that are rugged and reliable, and ideal for environmentally sensitive areas.

Matt Bostwick, Communications Manager of BCL New Zealand, advises: "A key issue BCL faced was building a network in some of the most inhospitable locations imaginable to meet the unique challenges posed by New Zealand's spectacular landscape and dispersed population. That means that every aspect of our network has had to meet the highest standards of reliability – including the antennas."

Chelton's slim panel, 60-degree sector antenna has 17 dBi gain, vertical polarization, and weighs 2.4kg (5lbs). The 90 degree sector has 15 dBi gain, whilst the 120 degree sector has 14dBi gain. We combine elevation beam widths of approximately 7 degrees with electrical down-tilt, mechanical elevation adjustment and null-fill, to provide coverage from short- to long-range. Our antennas are mounted on a variety of masts and poles, to provide a versatile solution to a wide range of communications system requirements. Our antennas meet all of BCL's (and therefore Airspan's) needs.

The base station antennas shown in the photographs are part of BCL's Extend network in New Zealand.
EXTEND Network
Wireless DSL

Contact us direct for more information: newmarket.sales@chelton.com, or telephone +44 (0)1638 732177.