11 - 15 June 2018
COBHAM WILL BE EXHIBITING in Hall 5A, Stand C750, in the UK Pavilion, at Eurosatory 2018, Paris, 11-15 June.
On display will be an example of our recently launched antenna and mast packages. The example will include a high gain Link16 omni-directional antenna, 9m lightweight telescopic composite mast, notch and band pass filters and other ancillary items.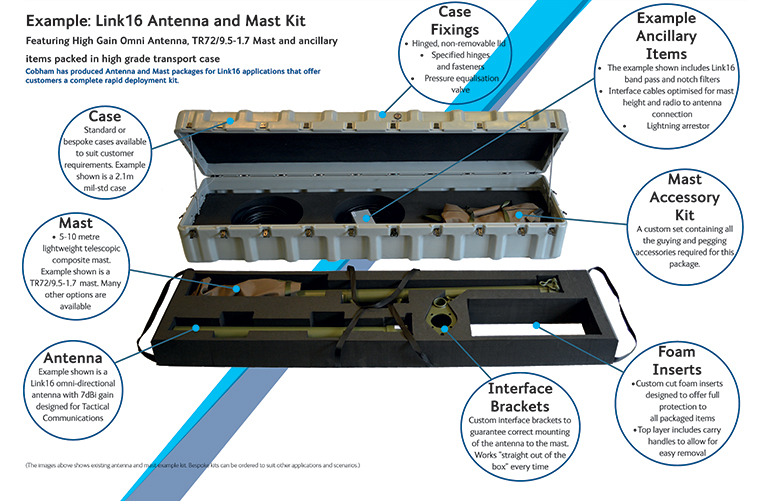 Cobham Antenna Systems will also have a range of antennas for Defence and Security applications on display and our staff will be on hand to discuss your requirements. If you would like to arrange a meeting with one of our team please contact us at newmarket.sales@cobham.com.
There will also be a range of equipment on display from Cobham Mast Systems, Cobham Mission Systems, Cobham Advanced Electronics and Cobham Satcom.
To discuss your requirements please contact us or visit Cobham at Eurosatory 2018.
Alternatively visit the Products page of our website to find out more about our products.